Tomáš Pospíšek's Notizblock
ca. 12 years ago I bought this backpack: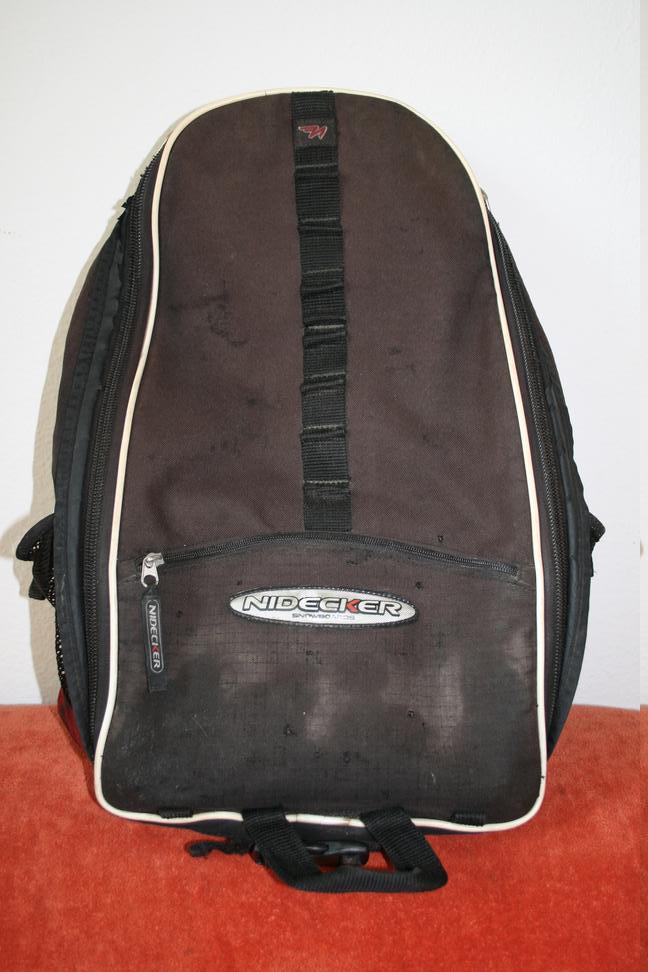 I have been wearing it on a nearly daily basis, carring around heavy laptops, books, taking it out on hikes and on long travels.
Only now it's starting to desintegrate: the zipper sometimes breaks up, holes have been worn out into the various materials.
There was only one gripe I had with this backpack: that it would not maintain its form when put upright without content - there was simply no structure maintaining element in it.
So my props go out to Nidecker who made this fine, useful, functional and long lasting commodity.
Unfortunately Nidecker is no longer selling backpacks, however maybe they were produced by someone else and only branded by Nidecker. I'd buy another backpack from the same makers on the spot.
Is the quality of the backpack representative of Nideckers other products? Let's very much hope so!
What a different world this would be if most products were made with the same quality as Nidecker's backpack instead of being built to be used once or only a few times and then thrown away? I'll certainly try to take care to choose products like that one.
Tomáš Pospíšek, 2012-08-22