Tomáš Pospíšek's Notizblock
chromium in Debian stable/buster
Chromium v87 has reached Debian stable/buster.
Thanks a lot to Jan Luca Naumann and Michel Le Bihan for their work!!!
Tomáš Pospíšek, 2021-01-02
die Qualität der schweizer Politik
In dieser Situation ...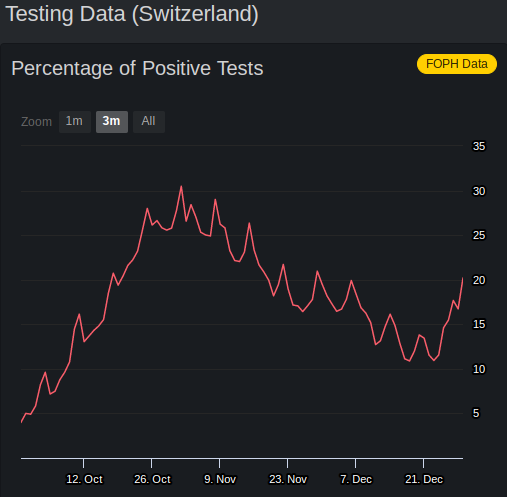 ... und obwohl eine Eskalation wegen der neuen, viel ansteckenderen Corona-Varianten droht, entscheiden diverse Kantone die Corona Massnahmen zu lockern:
Und der Bundesrat nickt das Vorgehen ab.
Was auch immer die Entscheidungsbasis für diese Entscheidungen ist, es konnte nicht der Grundsatz sein, dass die Gesundheit der Bevölkerung die oberste Priorität hat.
Als naiver Beobachter würde ich darauf tippen, dass sich die Schweiz nun eine kommende dritte Welle gebastelt hat: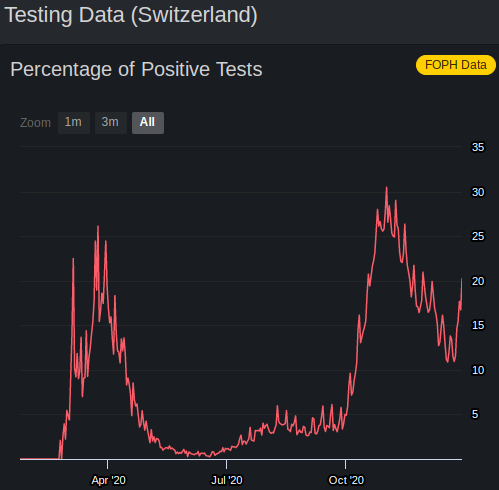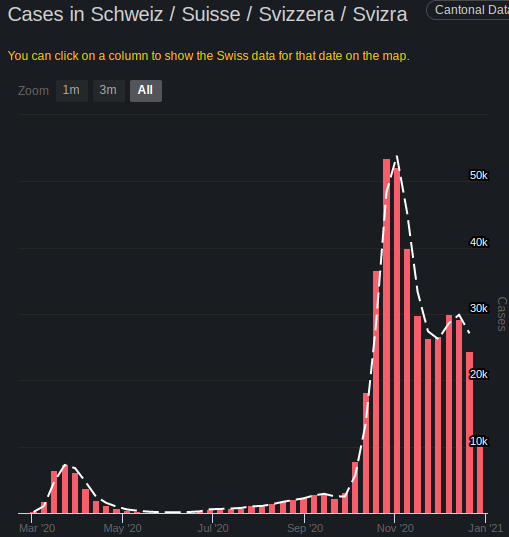 Offen scheint mir nur, wie hoch die über uns hereinbrechende nächste Welle sein wird?
(alle Grafiken vom 31.12.2020 von Corona-Data.ch)
Tomáš Pospíšek, 2020-12-31