Tomáš Pospíšek's Notizblock
After a lot of investigation of how to obviate the need to include the TOC explicitly in the generated articles, I've now switched to using SSI to include the table of contents.
Tomáš Pospíšek, 2018-10-14
auch keine Farmer mehr bei der Migros kaufen
Im Artikel "Migros grösster Zerstörer Tropischer Wälder in CH?" schrieb ich, dass in allen (?) Fertigsuppen der Migros Palmöl ohne jegliches Öko-Label drin ist.
Nun, es scheint, dass auch alle Farmer Riegel Palmöl drin haben: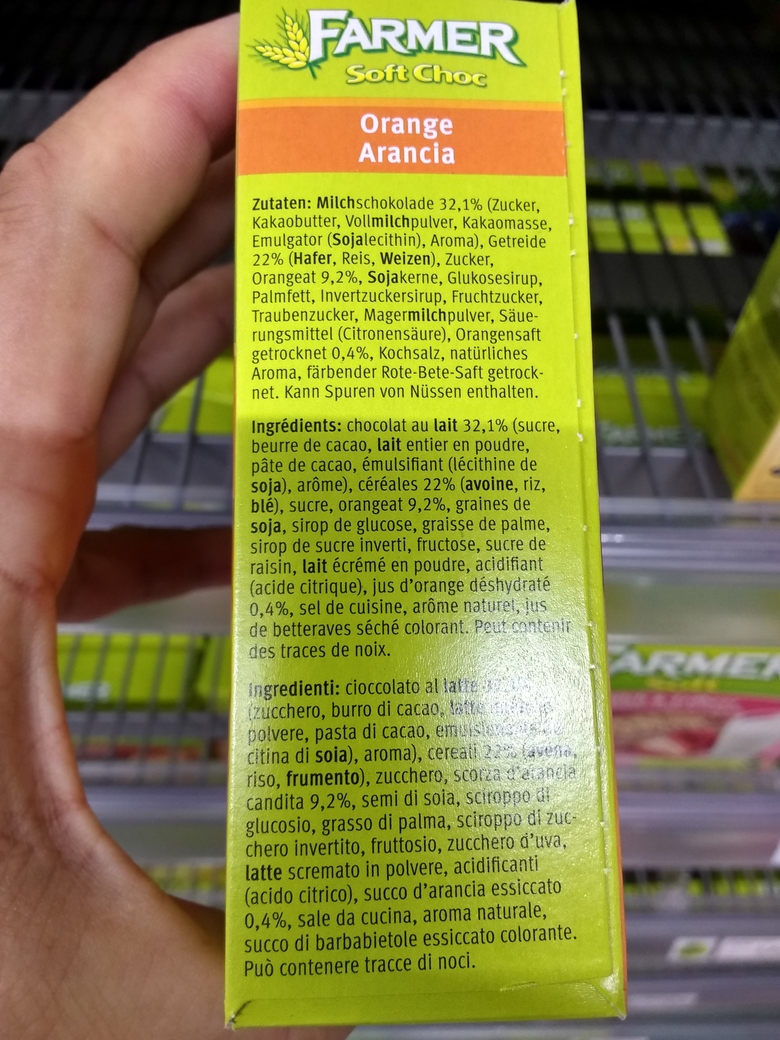 Ich werde also auch keine Farmer Riegel bei der Migros mehr kaufen...
Tomáš Pospíšek, 2018-10-07